DUO Anna&Ida
Anna and Ida's paths crossed for the first time in the summer of 2021.
They quickly found that a passion for trapeze connected the two of them.
A Duo Trapeze act creation begun. Anna's background of dance trapeze mixed with the experience of Ida with pole and cradle led to an eclectic and exciting result.
Since 2022 the two share the stage on a double-bar dance trapeze.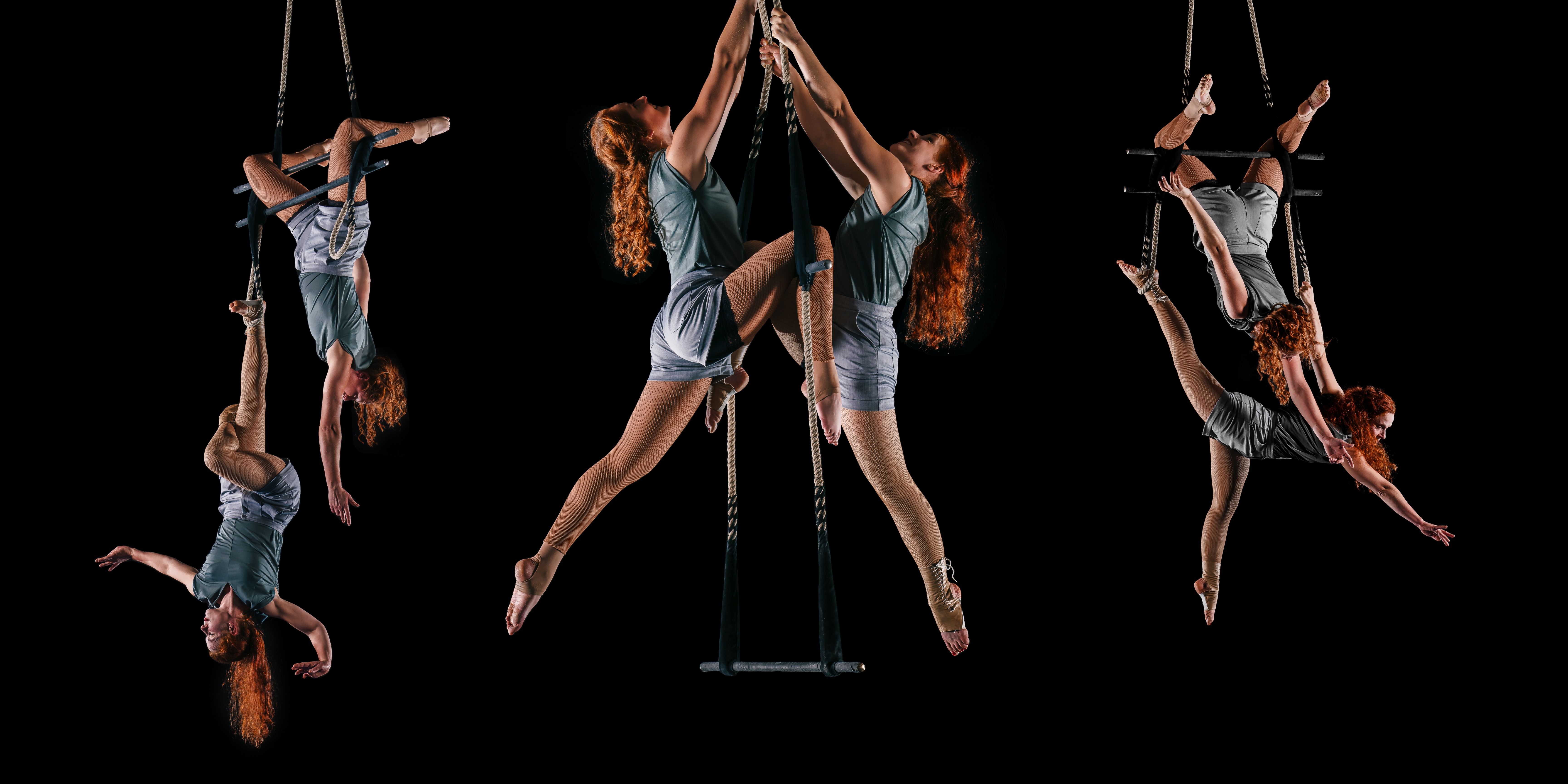 Duration: 5.5 minutes
Height: minimum 5.5 M
Suspension Point: 1, minimum 500kg WLL
Stage Dimension: 3×3 M
Audience: up to 360 °